Generate custom payment links for your customers
Accepting payments for social media sales has never been easier with AzamPay's Lipia Link solution.
With Lipia Links, the seller creates a custom link and shares that link with the buyer to complete his order and make a payment. This easy-to-use platform allows any seller of goods and services to receive payments instantly without having to build their own ecommerce website or mobile application the need to create their own ecommerce website or mobile application. No set up fees  involved!
When a seller registers on Lipia Links, we immediately provide that secure payment gateway. A payment link is created and an email is automatically sent to the buyer inviting him/her to complete his/her purchase by following a few steps.
Lipia Link accepts online mobile money payments from all major wallets, including AzamPesa, Tigo Pesa, HaloPesa and Airtel Money.
How do you Register on Lipia Links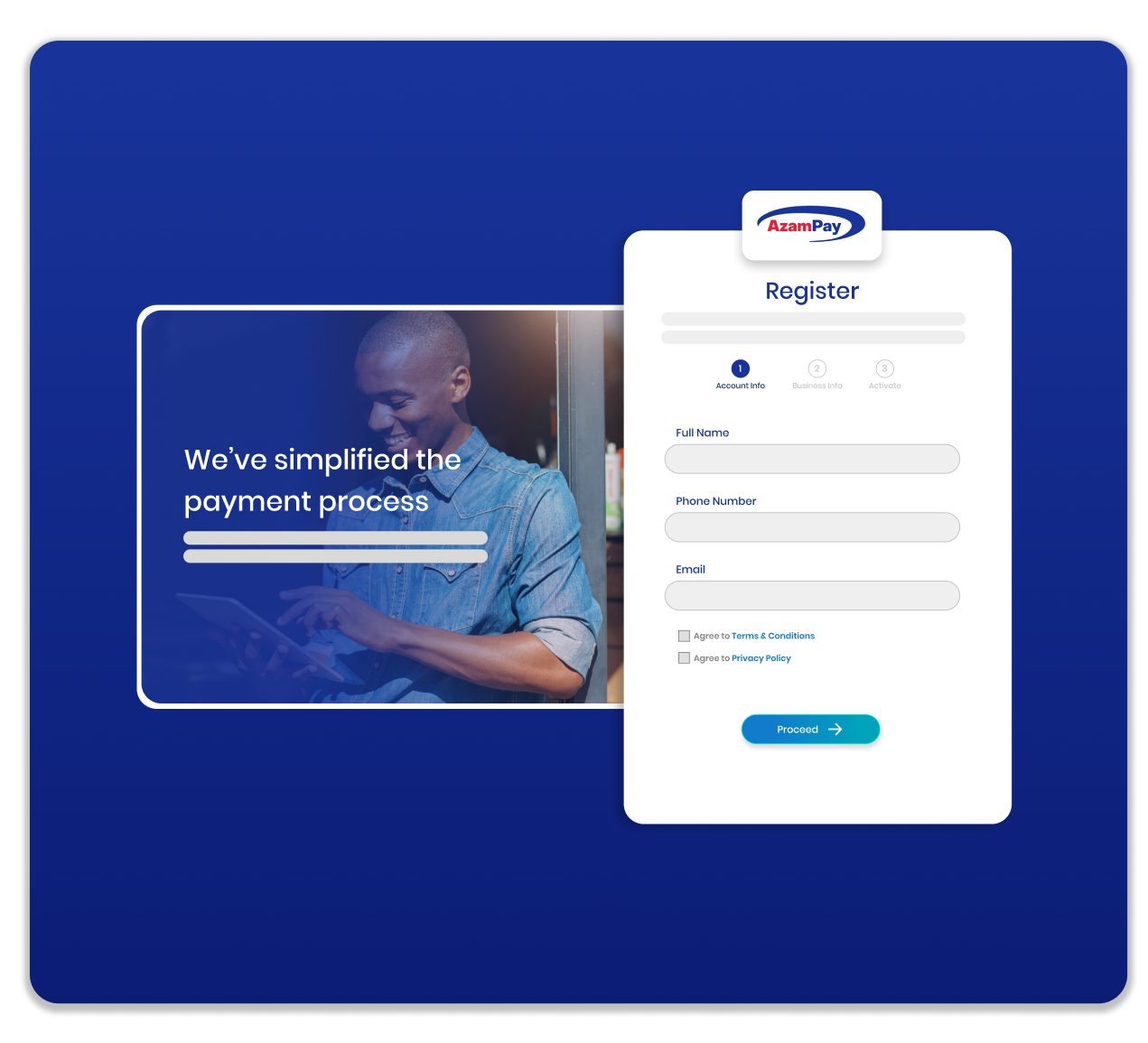 Step 1
Register
A seller has to register to start creating custom payment links and accepting payments.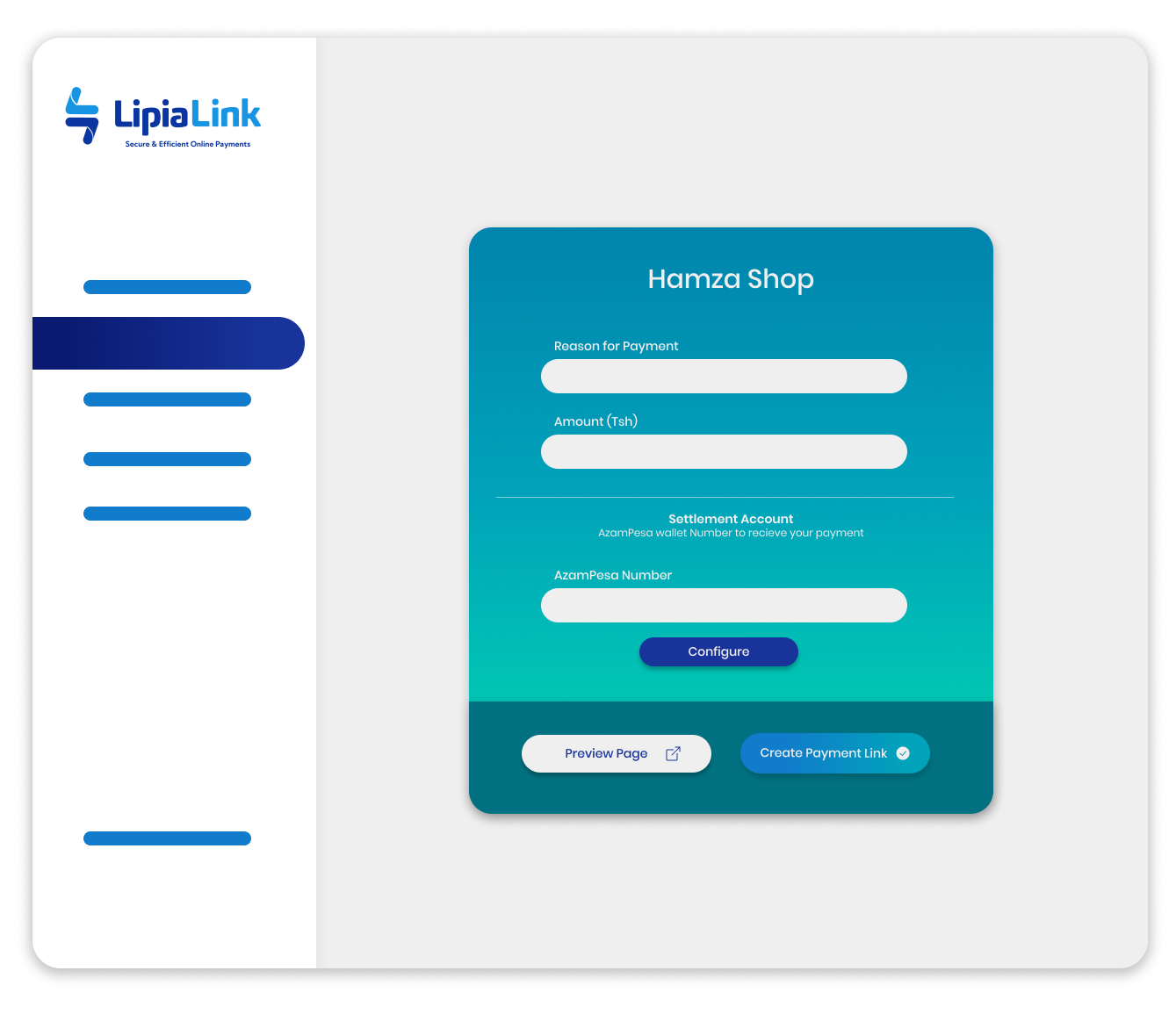 Step 2
Create Lipia Link
A seller is able to create a payment link with items sold with a cost, creating a custom link which can be shared.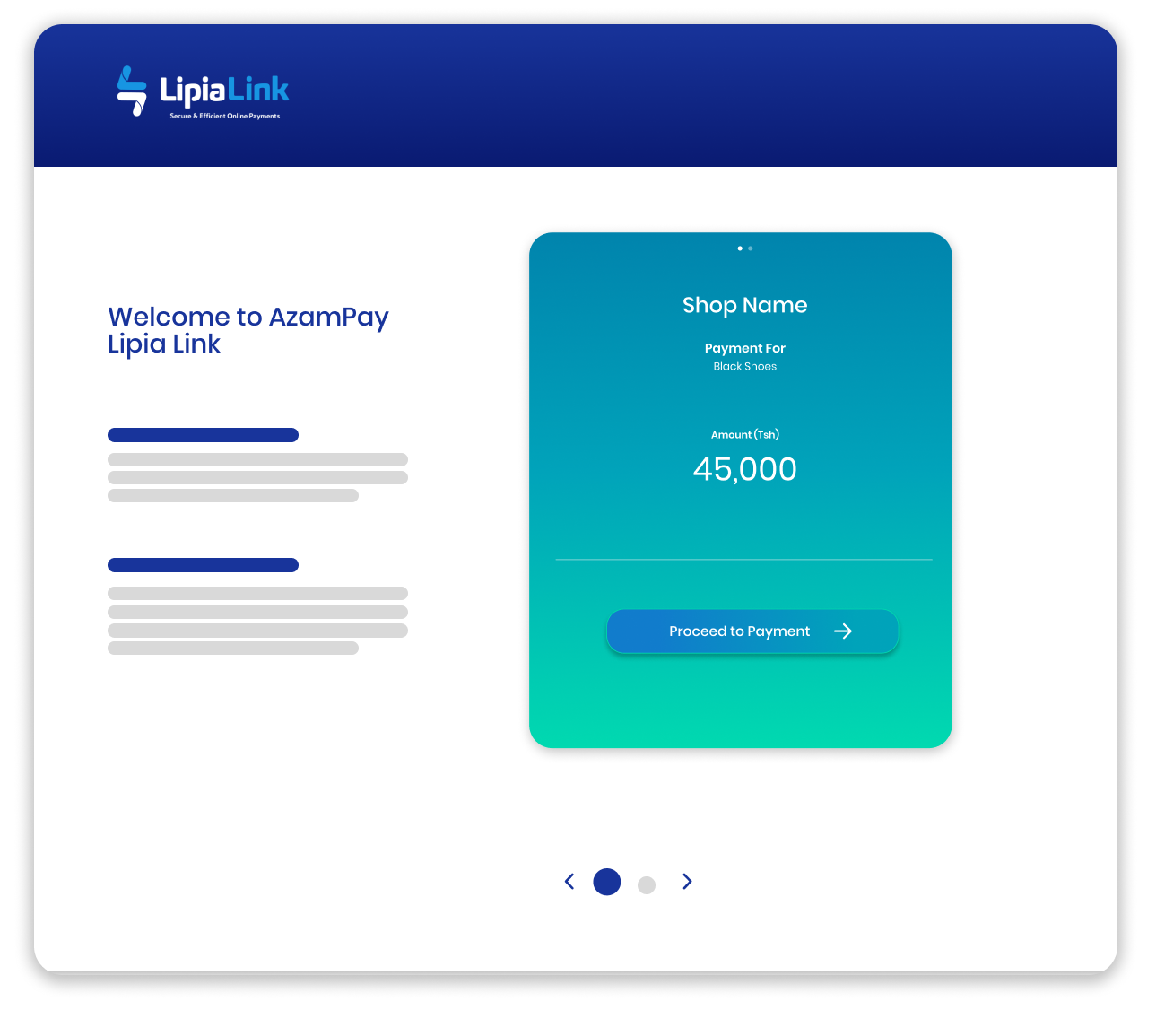 Step 3
Share with a Buyer
A seller is now able to share a custom link with a buyer.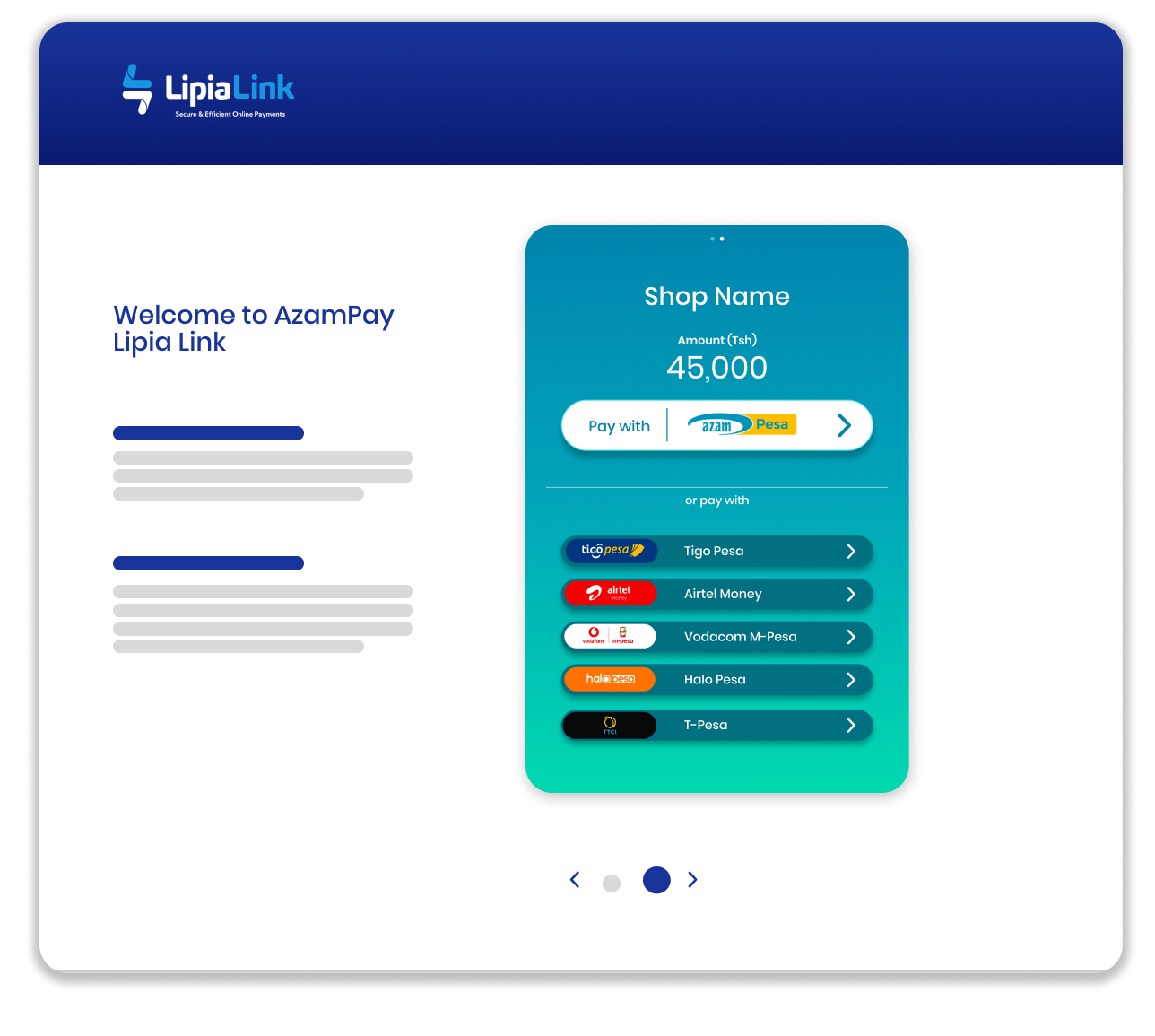 Step 4
Buy and Pay
A buyer is now able to pay for items listed in a payment link
Receive payment through sharable custom links
Selling online without having ecommerce or separate integration
Supports AirtelMoney, HaloPesa, Tigo Pesa and AzamPesa
Benefits to
Your Business
Works 24hrs, 7days a week
Selling online without having ecommerce or separate integration
Automate collection and reconciliation process
Integrate this solution with our platform to manage all your payments and make reconciliation easier.

For more information, contact our sales team on (255) 677-822-222 or itsupport@azampay.com
Simply submit your details and a member of our team will reach out to you for support and advice.

Please refer to our Terms and Conditions explaining how AzamPay processes your personal data when you submit this form.

All information on this website is the property of AzamPay Tanzania Ltd. Reproduction in part or whole is strictly forbidden unless express consent is given by management.